Welcome to my website, I hope you find something of interest.
I grew up in Stockport, Cheshire, studied at Bath Academy of Art, Corsham for three years then for a year at Birmingham Polytechnic.
I have taught Art in a number of secondary schools in the UK and in Germany and Hong Kong before moving to Devon permanently in 1996.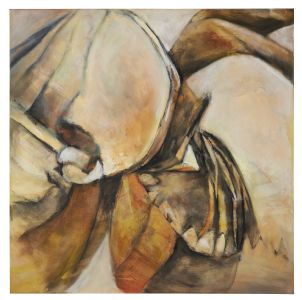 My oil paintings tend towards the abstract, developed from sketches in response to the local environment, particularly landscape and natural forms.
Images often engender their own life on the canvas, resulting in a loose relationship with the original source material.
My charcoal, pastel and ink drawings produced at weekly sessions with a life model are the starting point
for abstract or figurative images in oil or mixed media on canvas or paper.